New Reporting Tool - Adhoc Informatica
Updating Filters
Introduction
Filters are stored under the Report Filter Section in Section 3, Select Time, Filters, and Rankings.
Steps:
1. To make changes to an existing filter, click the blue link of the filter. For example, select

.
2. The selected filter link is highlighted in green and displays the information in the Edit Filter section.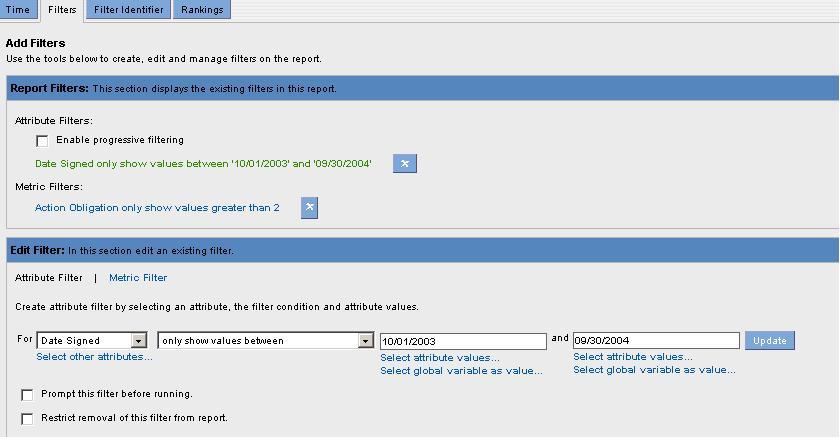 3. Make the changes to the filter by selecting information from the drop down menus or entering new information in the Values field(s).
4. When the changes are completed, select the Upgrade button

to store the changes in the Report Filters section.