New Reporting Tool - Adhoc Informatica
Introduction
The first step in creating reports is specifying the data for the report. Section 1, Selecting Metrics, is used to add the measures to evaluate a business process. Metrics are always numeric values. For example, Dollars Obligated, Actions Count, and Base and All Options Value are metrics that are used to report trends in federal government procurement.
Steps:
1. Select the Add button

next to the desired metric(s). The chosen metric(s) will be added to the metric box in Section 1.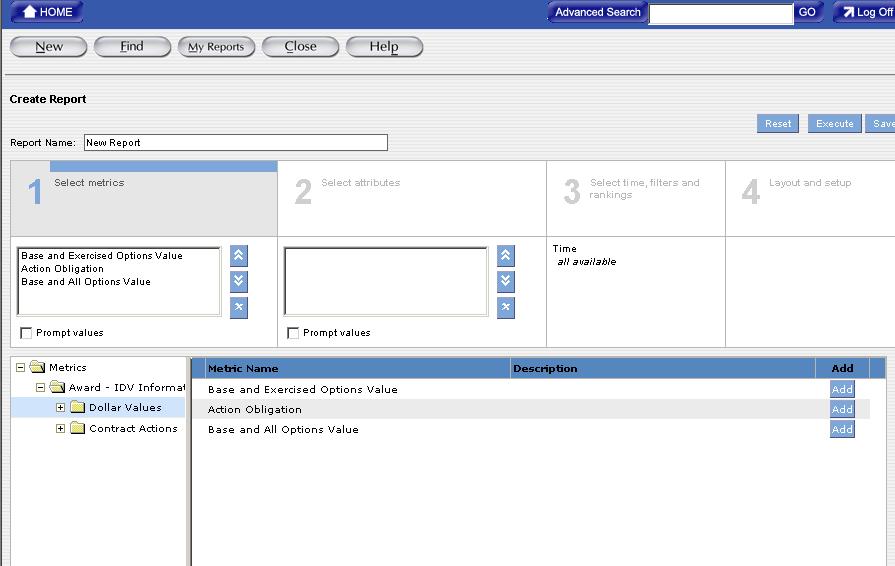 2. After selecting metrics, click Section 2, Selecting Attributes, to add an attribute to the report.