New Reporting Tool - Adhoc Informatica
Saving the Report
Introduction
When a query is created the information can be saved and used again when needed. You can save the query after adding filter information. Use the following steps to save report queries.
Steps to save a report:
1. Enter a name in the report name field shown in the figure below.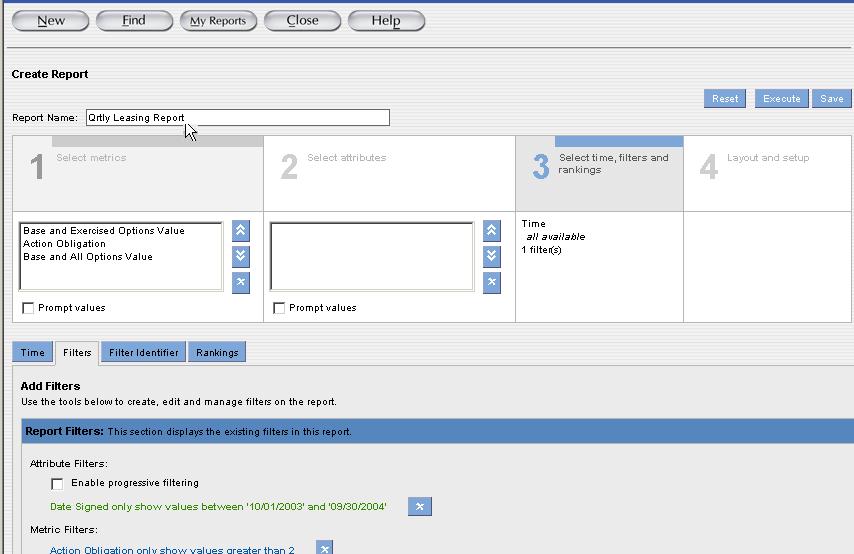 2. Select the Save button

to store the query in your personal folder.