New Reporting Tool - Adhoc Informatica
Generating the Report
Introduction
After adding the report filters and ranges the report can be generated. To keep changes made to the query select save or generate the report and save the query from the displayed report screen.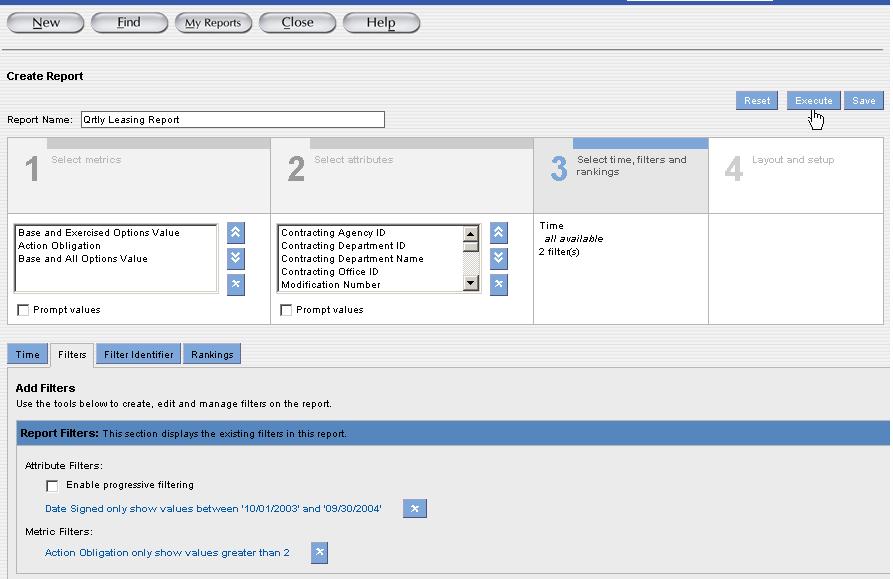 Steps:
1. To generate a report, select the Execute button

. The report will display shown in the figure below.