Formatting the Report
Introduction
The final step in creating reports is selecting the formatting for the report. Section 4, Layout and Setup, is used to customize the visual display of your report. Calculations can be added for metric filters in the report. You can also modify the date formats, display, and fonts in the report.
Steps:
1. To add a sections to a report, select the Table Layout Tab.
2. To create the report with sections, drag an attribute to the Section Attribute area. The selected attribute displays in the Section Attribute area. You can also drag attributes from the Section Attribute area to the Row Attribute or Column Attribute areas.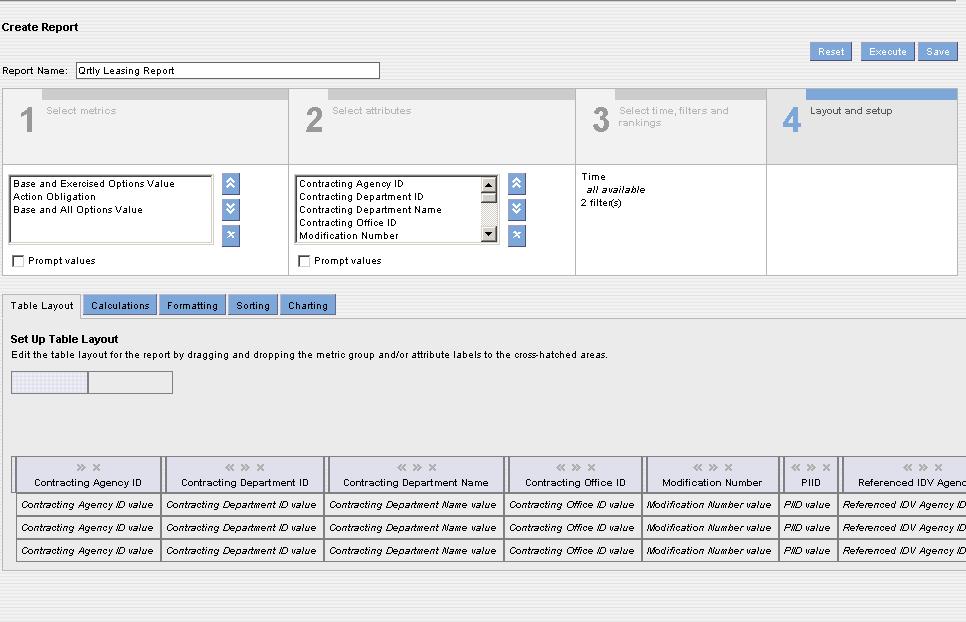 Creating sections in a report will display the report divided by the attribute you have chosen. For example, choosing the funding agency ID will display the report information in sections for each ID.
3. To add a calculation to the report, select the Calculating Tab. The following screen will display.

4. Select the drop down menus next to Show shown in the figure below.

5. Select the type of calculation desired for a Metric Filter.
6. Click the drop down menu to select the metric for the previously chosen calculation.

7. To display the subtotals for a specific column, click the check box and select the drop down menu for Show Subtotals. Click the attribute that will display the subtotals.

8. Select the Add button

to place the calculations in the summary section.

9. To change the formatting for the report, select the Formatting tab. The following screen will display: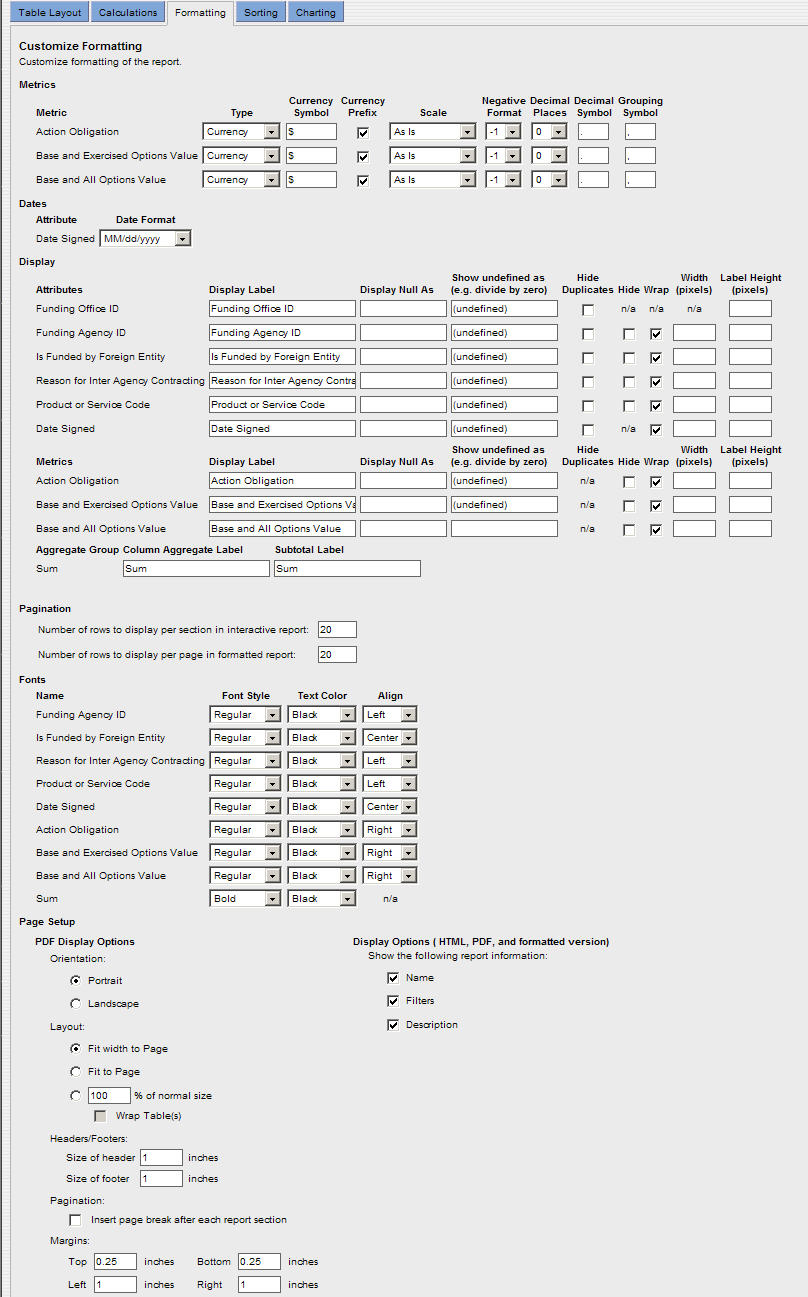 You can select formats for metrics and attributes on the Formatting tab. These formats determine how the metrics and attributes display in the report table.
10. The keep the changes made to the report formatting select Save button

or the Save As button

Note: The save as function will allow you to make changes to the query and preserve the changes without overwriting the original query.