New Reporting Tool - Adhoc Informatica
Introduction
The New tab allows you to create analytic reports, which consist of a set of related metrics and attributes, from the FPDS-NG data by using a query. The query is based on metrics, attributes, and filters specified by the user in the report. When a new report is generated, Ad Hoc displays the queries from the database. You can modify the data and the format of a report.
The Find Tab allows you to access your personal folder. All saved queries which you have previously created will be stored in your personal folder.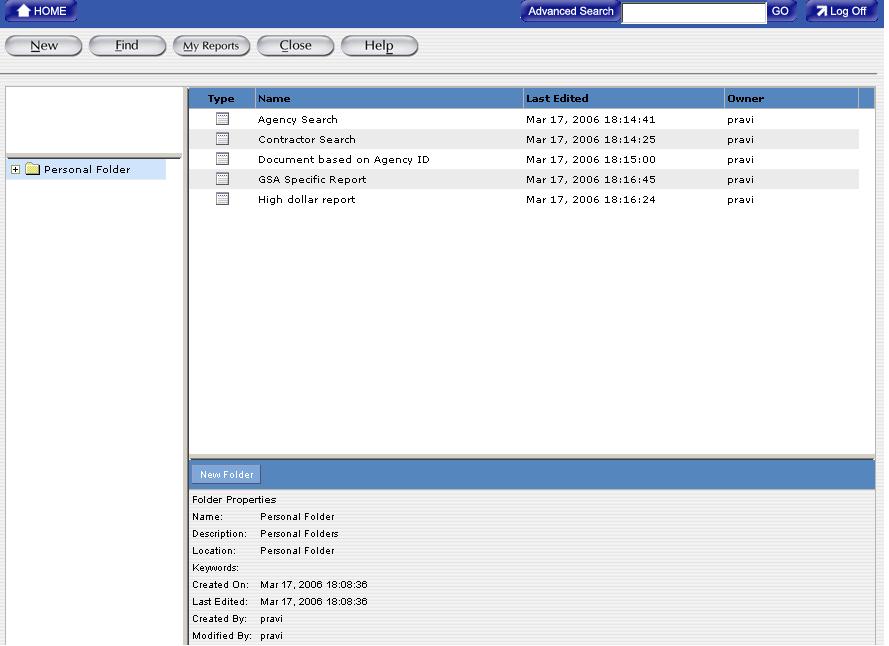 Steps:
1. Access the Adhoc reporting tool from the main navigation screen.
2. Select the New button
located at the top left side of the reporting screen. The Create Report Screen will display as shown in the figure below.
The Create Report screen is used to select and enter analytical information for a report. This screen is divided in to four sections designed to create a query for a report.