Selection Screens
General Selection Screens:
Selection screens vary based on the types of fields used in the search criteria. The layout of the selection screens is basically the same. The bottom portion is used to enter the search criteria. The top portion displays the result of a search. See the following sample screen: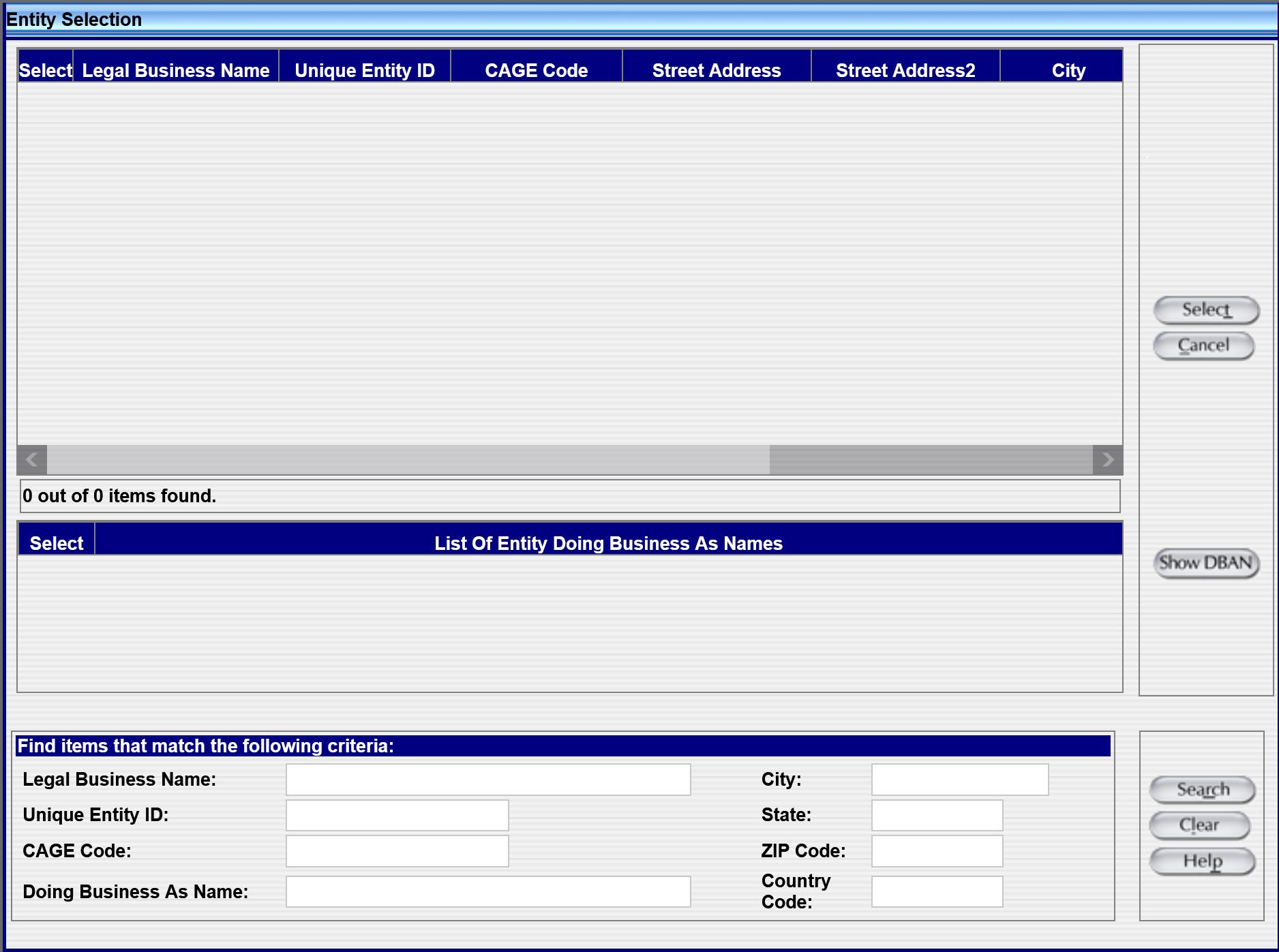 Steps:
Click for the field you want to search. A selection screen similar to the preceding one displays.

Enter the search criteria.

Click .

From the pick list, click the radio button on the left to make your selection.

Click .
Claimant Program Code and Program, System, Equipment (PSE) Code Selection Screens:
From these selection screens the System Administrator can create a new Claimant Program Code or PSE Code, or edit an existing Claimant Program Code or PSE Code. Also, users can search based on a specific Claimant Program Code or Claimant Program Code Name (in the Program Claimant Code selection screen), or a specific PSE Code or PSE Name (in the PSE selection screen).
Screen