New Reporting Tool - Adhoc Informatica
Introduction
This section specifies instructions for creating reports based on your selected criteria. Agencies/Companies can create reports that answer their business questions and analyze processes. FPDS-NG uses the Informatica, Power Analyzer tool to create custom reports. Users have the option to save customized queries and reports in a personal folder specific to the User's ID.
Adhoc Reporting Features
Selecting Ad Hoc will display the query panel and standard tool bar. The Ad Hoc Reporting Screen contains a personal folder where saved queries are stored specific to the userís ID. The following screen will display when the user opens Adhoc for the first time using the Informatica tool.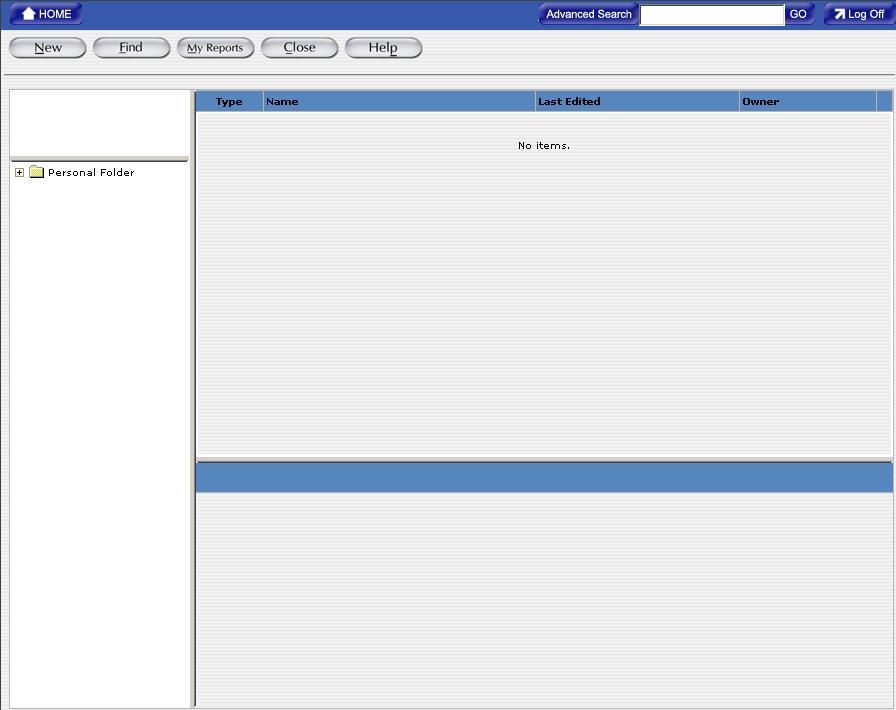 Related Link: