The System Administrator uses the Government Offices Maintenance screen to update Government Offices.
Civilian System Administrators must edit offices in SAM.gov. View more at https://sam.gov/content/hierarchy
DoD System Administrators can only edit the "is Contracting Office" check box (and save) using this feature. Although once they check the flag they will be able to provide inputs for a set of date values and parent organization code. However, if any of the mandatory information is missing the user can enter it.
The following lists the steps to edit a Government/Contracting Office:
Steps:
1. From the FPDS home page, select the "Funding & Contracting Offices" function

within the 'System Administration' section.
The following screen displays: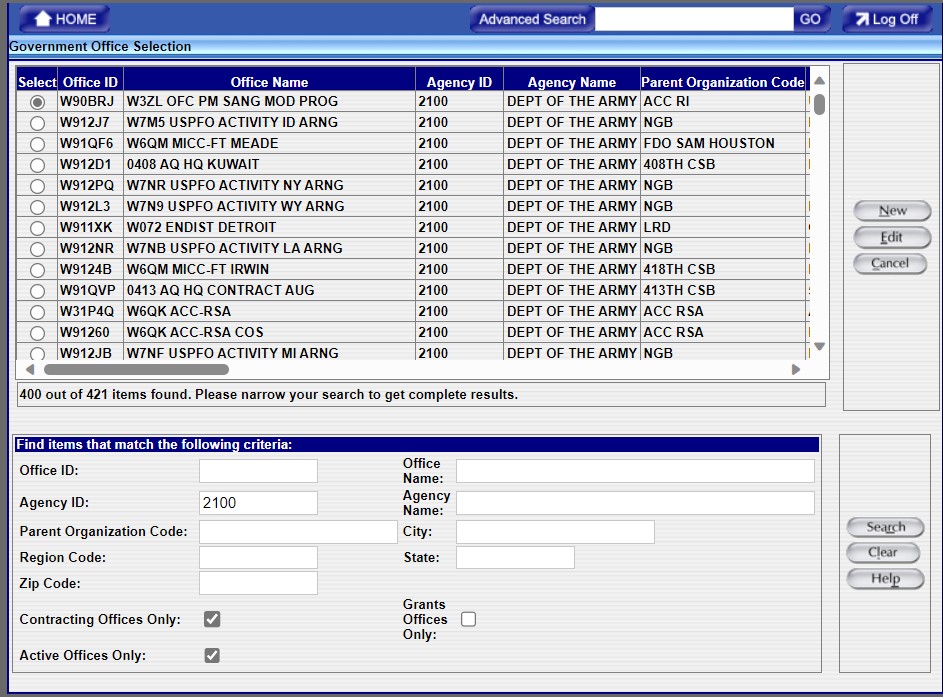 2. Select an Office ID code to edit. An Office ID can be found by either scrolling through the list, or searching based on defined criteria.
Performing a Search:
Within the search criteria section, complete as many fields as possible to refine the search criteria and reduce the number of items returned.
Click
located in the lower right corner of the screen.
3. If more than one Office ID code displays, select

(located in the 'Select' field in the first column) to choose the Office Code to edit.
4. Click

on the right.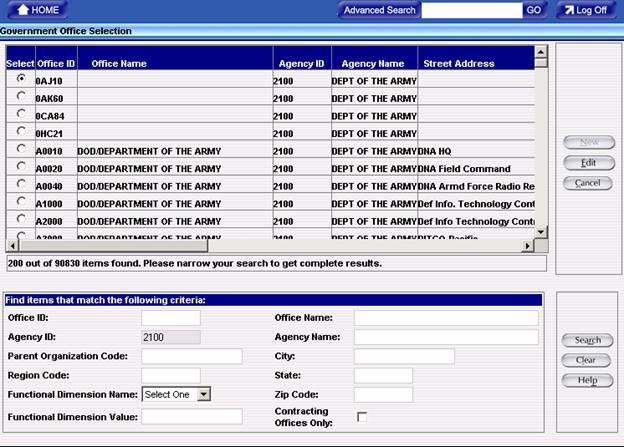 5. Change the information as required.
6. Click

. The following screen displays and the Government/Contracting Office is now updated.