Applying Report Filters to Report Data
Introduction
Filtering reports allows you to display only the specific values that interest you in the report, so that you can focus your analysis.
Example
Filtering a report that shows sales revenue for specific product line categories
In this example, the WebIntelligence report you are viewing displays Sales Revenue and Profit Margins for year 2003, by Product Line.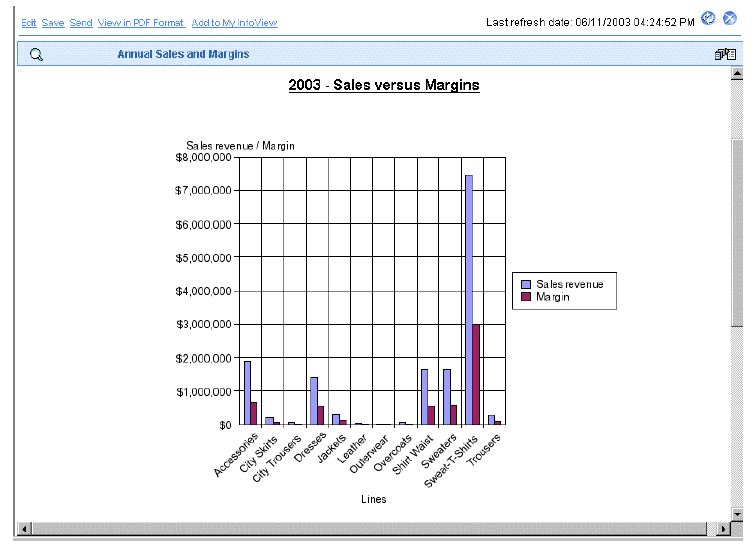 You are interested in comparing the margins made on sales of Outerwear, Overcoats, and Leather. To do this, you create a report filter on the [Lines] dimension and define the filter as follows:
[Lines] In list Outerwear;Overcoats;Leather
You then run the report again.
The table displays the values for the Outerwear, Overcoats, and Leather lines as defined in the filter.