Accessing Organization
From the Home screen:
1.Select Organization
When you select "Organization" from the Home screen, a screen similar to the following, labeled Organization Hierarchy, will display.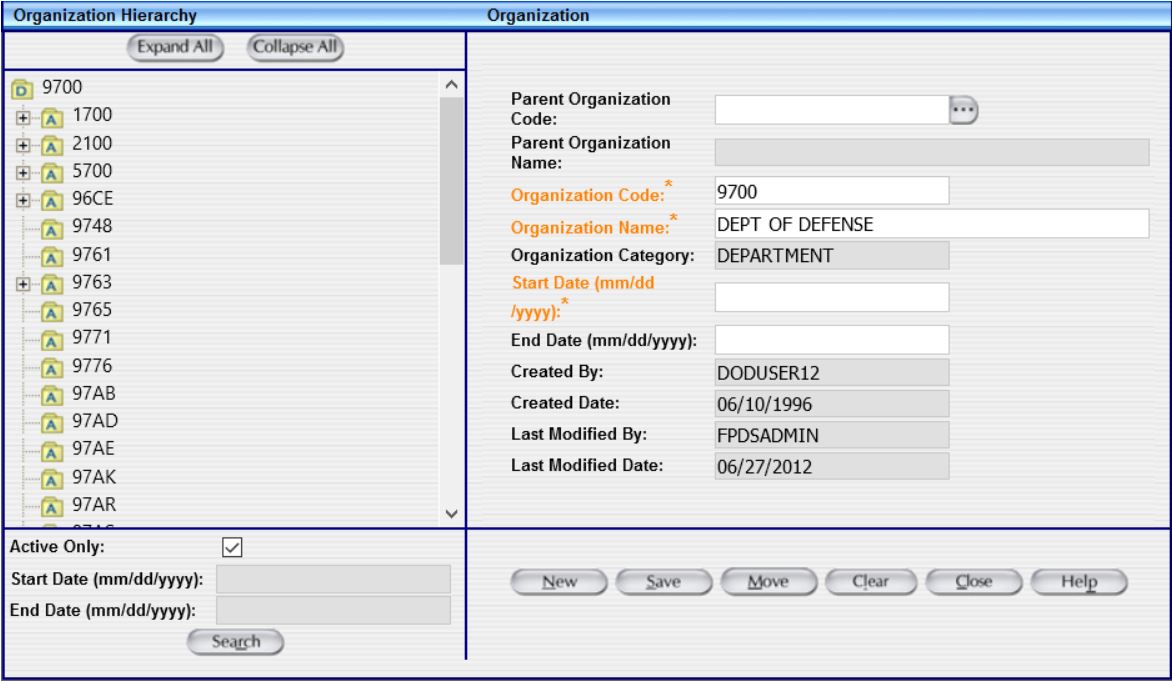 The user's Organization Name and Code will default to the Organization data fields.
The hierarchy tree displayed shows all the children of a user's organization. A user can perform operations on his/her current organization or an organization in its sub tree.